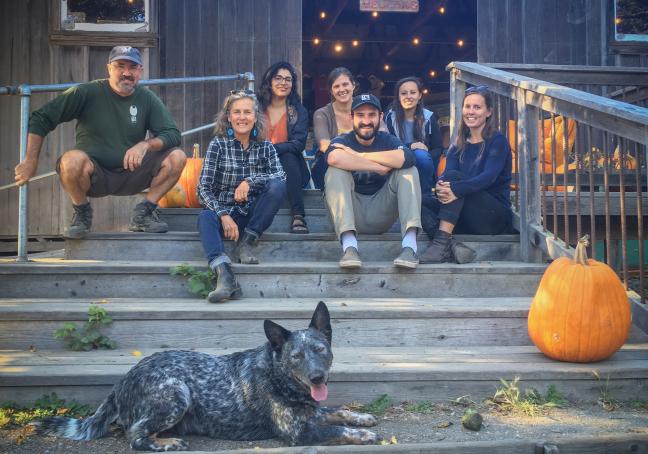 ATA Fall Staff Retreat
Fall retreat at Arkin Tilt Architects:  picking pumpkins, milking goats & making goat cheese at our Vida Verde Education Center project, hanging out in the Santa Cruz Straw Bale house we designed, and taking in the beautiful scenery of the California Coast.  It was a good way to say farewell to Amanda Knowles, working ably with us for seven years. 
With thanks to Tamar at Pie Ranch for the photo of all of us plus the ranch dog!