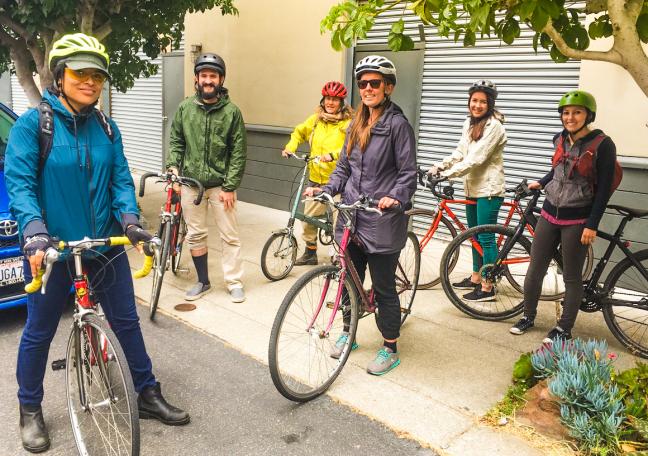 06.11.19
ATA & VSE Place 1st in Alameda County; 2nd overall in Bike to Work Challenge
Office Fun
It has become an annual office tradition to participate in the Bay Area Bike to Work Challenge!  This year is the best we've ever done in the history of ATA / VSE's involvement with bike to work challenge!
In Alameda County (93 total teams), we placed 8th overall, and 1st for companies w/ 7-19 participant (notably, besting Bike East Bay by 500 points!).
For the Entire Bay Area (348 total teams):  34th overall and 2nd for companies w/ 7-19 participants (behind the Silicon Valley Bicycle Coalition, who had 10 riders; we had 8).  
Congratulation Team:  Devin, Bec, Elli, Cole, Jill, Lilly, Anni & David.  Pictured is ATA riding off to an office lunch to celebrate Cap'n Devin's birthday.